High-Quality, Cost-Effective Pipe Relining in Sydney
Pipe relining Sydney Wide, also known as trenchless pipe repair, is a less intrusive, cost-effective method compared to traditional pipe replacement. Emergency Plumbers utilises this innovative approach to fix cracked, leaking, or blocked pipes, ensuring smooth sewage and drain systems. With us, you'll experience professional services that value your time, property, and budget.
The Advantages of Pipe Relining vs Replacement
Pipe relining offers numerous advantages over traditional replacement methods. The trenchless nature of the process reduces disruption to your property, saving you from the inconvenience and potential damages associated with extensive digging. Furthermore, the process mitigates the risk of future root damage, providing a long-term solution for your pipe issues.
Why Emergency Plumbers is the Top Choice for Pipe Relining in Sydney
Emergency Plumbers commits to delivering high-quality pipe relining services. Our expertise in handling various pipe issues, including sewer and drain pipe relining, sets us apart from the competition. We consistently adhere to safety plumbing code standards, ensuring our solutions meet the unique needs of Sydney residents.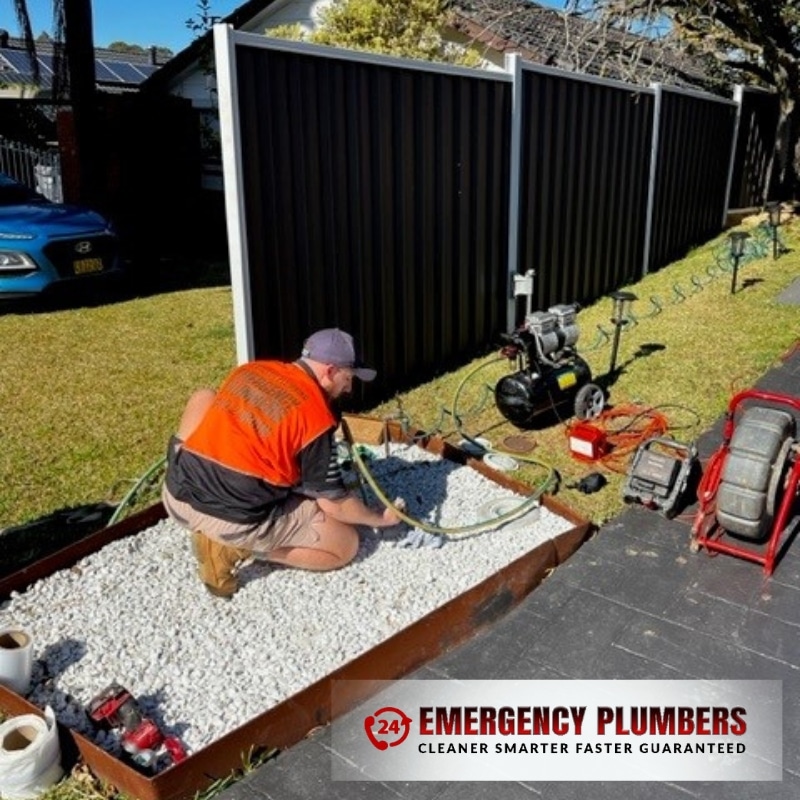 Assessing Pipe Relining Costs in Sydney
At Emergency Plumbers, we believe in transparency and fair pricing. While pipe relining costs in Sydney can vary based on factors such as pipe condition and length, our team provides accurate estimates and competitive rates. We're committed to offering the most cost-effective solutions for your pipe issues.
How We Determine Pipe Relining Costs
Our team determines the costs of pipe relining by conducting a thorough examination of your pipe system, taking into account factors such as pipe diameter, length, extent of damage, and location. method ensures that you pay for the actual service you receive without hidden charges or unnecessary costs.
Expert Drain and Sewer Pipe Relining in Sydney
Drain and sewer issues can cause significant inconveniences in your home or business. At Emergency Plumbers, we offer reliable drain pipe relining in Sydney, tackling these problems effectively and preventing them from recurring.
Why Choose Us for Drain and Sewer Pipe Relining
Our highly trained team excels in the latest trenchless technology, enabling us to efficiently and effectively perform drain and sewer pipe relining.  prioritise customer satisfaction, working diligently to restore your pipe system's optimal function and extend its lifespan.
What are the signs when you need Pipe Relining?
Typical signs include slow drains, recurring blockages, bad odours, and increased water bills. If you notice any of these, contact Emergency Plumbers for an inspection.
How Emergency Plumbers can help to take care of Pipe Relining?
Our team utilises advanced equipment and skills to perform efficient pipe relining, restoring the integrity and functionality of your pipe system while minimising disruption to your property.
What is the process of Pipe Relining?
Pipe relining involves cleaning the damaged pipe, inserting a liner saturated with resin, and allowing it to harden. The result is a new pipe within the old one, as durable as a new installation.
When it can be done for the customer?
Our pipe relining services are available at your convenience. We offer flexible scheduling and timely services to reduce any disruption to your routine.
Conclusion on why choose Emergency Plumbers to get the job done
Choose Emergency Plumbers for reliable, efficient, and affordable pipe relining services in Sydney. We combine advanced technology, expertise, and customer-centric service to deliver unparalleled solutions. So if you encounter any plumbing problems, don't hesitate to contact us right away!
Frequently Asked Questions
Pipe relining is a trenchless method to repair damaged pipes.
Properly done pipe relining can last up to 50 years.
Compared to pipe replacement, relining can be cost-effective.
Yes, we offer premier pipe relining services in Sydney.
It involves cleaning, inserting a liner, and curing it inside the pipe.
We can reline sewer, drain, and other types of pipes.
Most pipe relining jobs can be completed within a day.
Yes, relined pipes can resist future root damage.
Absolutely. Pipe relining is a great solution for leaks.
Just call us or book an appointment through our website.