Hire Our Expert Hot Water System Service for Efficient Repairs and Maintenance
Looking for efficient repairs and maintenance for your hot water Sydney? Hire our expert hot water system service for reliable and prompt solutions. As a matter of fact, our team of skilled technicians specialises in servicing and repairing hot water systems to ensure they run efficiently and provide you with a continuous supply of hot water.
In addition, with our industry expertise and attention to detail, we guarantee exceptional customer service and high-quality workmanship. Trust us to keep your hot water system running smoothly and efficiently.
Professional Hot Water Installation Services for Your Home
Looking for professional hot water installation services for your home? Look no further! Our highly recommended team specialises in all types of hot water systems, including water tanks, storage tanks, and continuous flow units. Whether you prefer a gas or electric hot water system, we've got you covered.
Our expert technicians will ensure a seamless installation process, from connecting the water heating unit to igniting the pilot light. Trust us to provide you with efficient and reliable hot water installation services that meet your specific needs.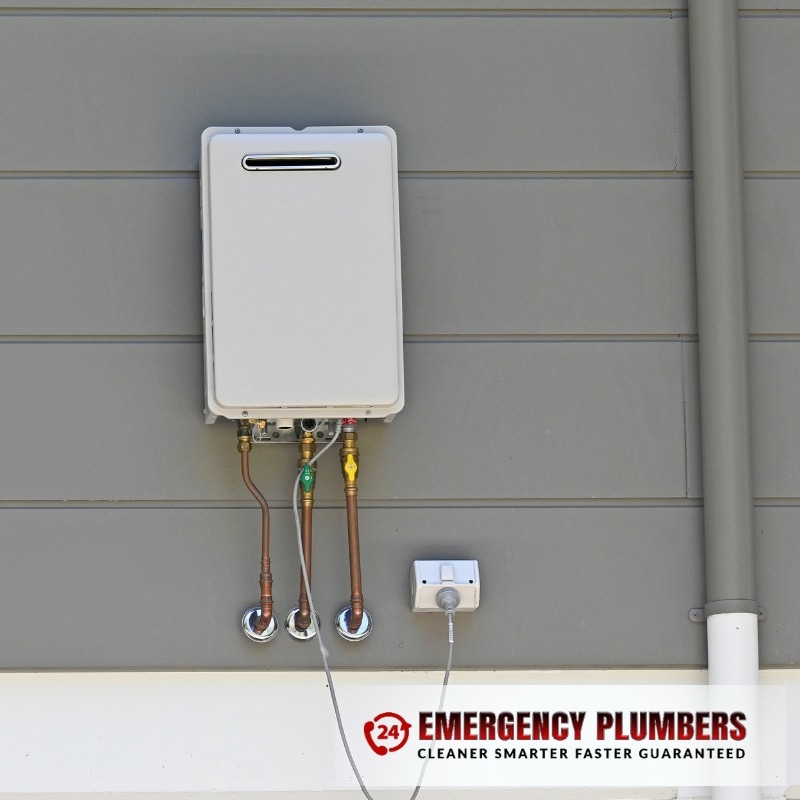 Expert Hot Water  System Plumbing
Looking for a hot water system plumbing service? Our expert team provides fast and reliable service for all your hot water needs. We pride ourselves on delivering a quality job that meets government standards, ensuring energy efficiency and long-lasting hot water systems.
Whether you need hot water repairs, installation of a heat pump hot water unit, or assistance with your hot water heater, our professional team is here to help. Trust our experienced technicians to deliver reliable and efficient solutions to keep your hot water running smoothly. Contact us today for all your hot water plumbing needs in Sydney.
Solar Hot Water
Hot water is a major expense on power bills, leading people to seek solar energy for savings and environmental benefits.
Want to get a solar hot water installation? Contact us at (02) 9622 4888 and we'll help you choose the best system for your home. We can also arrange the installation, explain the government rebates on offer, and have all the paperwork ready for you on installation day.
Daily Running Cost Comparison
On average, a family of 5 in Australia uses 50 liters of water per person per day and pays 20 cents per kilowatt-hour for power and 6 cents per megajoule for LPG. Historical climate data from the Bureau of Meteorology was used to calculate average performance over 12 months.
| Heater Type | Quantum | Solar | Electric | Gas |
| --- | --- | --- | --- | --- |
| Energy Usage / Year (kWh) | 1,664 | 2,048 | 6,296 | 8,227 |
| Running Cost / Year | $349 | $393 | $1,209 | $456 |
| CO2 Produced / Year (TONS) | 1.7 | C2.1 | 6.4 | 1.9 |
Why Choose Us For Hot Water Service?
we are the leading provider of hot water services in Australia.  As a matter of fact, with our expertise and experience, we provide dependable and effective hot water solutions. Whether you need installation, repairs, or maintenance services, we have the expertise to meet all your needs.
Additionally, our commitment to customer satisfaction, combined with our competitive prices, sets us apart from the competition. Choose us for your hot water service needs and experience the difference between working with a trusted and reliable provider. Contact us today to schedule an appointment or to learn more about our services.
Frequently Asked Questions
Hot water servicing is important to ensure that hot water systems are operating safely, efficiently, and reliably. Furthermore, regular servicing can help prevent breakdowns, extend the lifespan of the system, and ensure optimal performance.
Emergency Plumbers offers installation, repair, and maintenance services for hot water systems.
The installation time for a hot water system provided by Emergency Plumbers can vary depending on the type of system and specific circumstances. Generally, it can take a few hours to a full day to complete the installation process.
Signs that a hot water system may need repair include inconsistent water temperature, low water pressure, strange noises coming from the system, and water leaks.
So, if you notice any of these signs, it is advisable to contact Emergency Plumbers for professional assessment and repairs.